Ok, it's almost Christmas and you are still scratching your head wondering what to get for your babe. You know they love the outdoors…but what would be the best gift for them that would make this the best Christmas ever?
Well, here is a step by step guide on how you can find out exactly what to get them.
Step 1: Take inventory of what they already have
First things first, you don't want to get them anything they already have. So just dig through your garage, closets and cars to look for outdoors items.
Things you might find are water bottles, backpack, jackets, snowshoes, snowboards, skateboards, bikes, etc.
Once you have taken inventory…
Step 2: Think back to see if they have said anything
Ok, ok, you might've only been half listening but try to think if they have they said they needed something lately. Maybe they are wearing out their running shoes and need a new pair. Or maybe they are tired of eating marshmallows off of a stick and said they should get a Rolla Roaster.
Whatever they might've said, take that into consideration when picking out a gift. They may not have said anything, and if that's the case…
Step 3: Ask them…in a roundabout way
So don't just straight up ask, "Hey, what do you want for Christmas?", that takes all the surprise and fun out of gift giving.
Here's what you do instead. Take them to the mall or nearest REI, call it a date, just browse and watch their reactions to things. See if they linger over something and ask them, "is this something you could use?". Don't be obvious…be subtle. Act normal and they will never know.
Incase you are still needing some inspiration for gifts…
Gift Ideas for Your Outdoorsy Sweetheart Under $30
Can't have a gift guide without our amazing Rolla Roaster. This camping fork is stainless steel and telescopes from 12 inches to 42 inches long. Perfect for backyard barbecues to campfire cooking.
I love my Hydroflask, I literally use mine everyday.  This size is best for tea or coffee. They will keep your drink warm (or cold) for up to 24 hours!
Having extra juice when you are out exploring is a must. Not only for entertainment purposes but for safety also! Keep this around for one full charge anytime you need it.
Buy a Goal Zero Battery Charger Here
This "folding fork" actually folds up, making it the most compact camping fork in the market. The heavy duty stainless steel enables it to handle larger pieces of meat as well as marshmallows.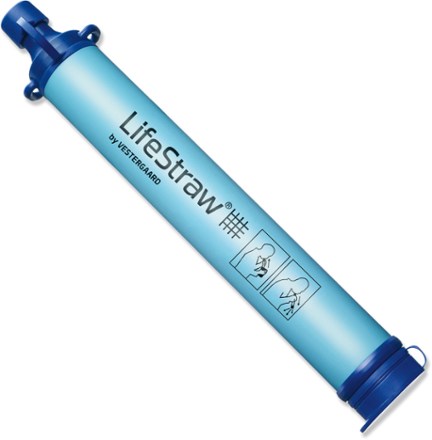 This is amazing! Being able to have this in case of an emergency could save a life. Drink water straight from a water source and it filters it while you drink!
Buy LifeStraw Water Filter Here
Ok, this might not be something you think of right away but having a headlamp is very handy!  With 3 different brightness levels, it's perfect for camping, hiking, emergencies or daily projects around the house.